Create a stronger sense of identity and belonging across generations in our community.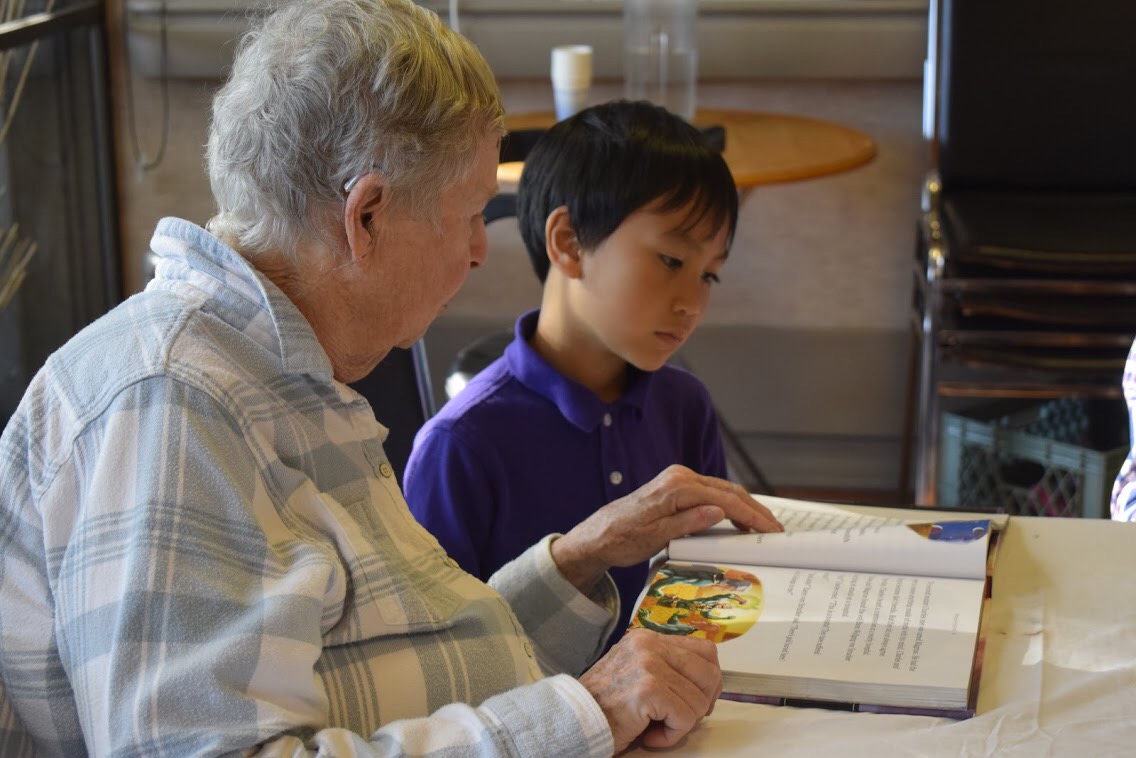 - Create opportunities for children and seniors to build reciprocal and mutually beneficial relationships across cultures and generations
- Combat issues that seniors living in care homes face such as loneliness and isolation
- Encourage students to develop empathy, compassion and inclusivity for people who are different from themselves
- Contribute to seniors' and children's feelings of connection and purpose
- Promote the benefits of intergenerational relationships and community building
When I Grow Young connects elementary school classrooms with senior care centres in their neighbourhood. These two communities normally would not have the opportunity to interact in meaningful ways, even though they live so close and are a part of the same neighbourhood. Prior to the first visit, students are given an orientation on what to expect from the grand buddy visits. Students then walk over to the care home once a month to spend an hour with the seniors, doing activities such as colouring, drawing, reading, and playing board games. Through repeat visits, the children and seniors have a chance to build meaningful relationships and share stories and knowledge across generations and cultures.